March is Women's History Month - a time for us to come together and celebrate women-led startups and the amazing work they are doing in the tech industry. Our final feature highlights the founder of Possip — Shani Dowell —and how her education technology startup utilizes Google Cloud to provide actionable feedback for schools to improve.
Black women are the fastest-growing group of female entrepreneurs in the United States, despite the fact they've long been underrepresented in the startup space and significantly under-funded by investors.1 Research estimates Black women receive less than 1% of available venture capital funding in the United States.2 Two Google-supported founders (Erica Plybeah of MedHaul and I) became the first Black women in the state of Tennessee to do so.3 There are systemic and structural barriers that can make it hard for women, specifically Black women, to raise needed funds. I hope to inspire other young women of color to dream big and invest in their million-dollar ideas.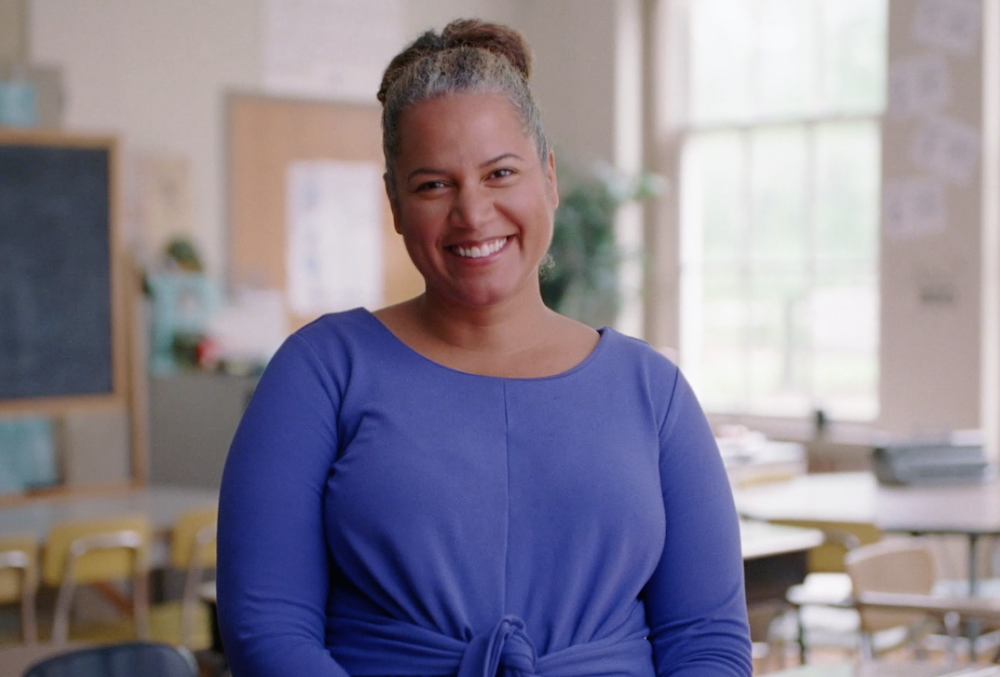 I founded the education tech startup Possip to solve for an opportunity I saw in my years as a teacher, educational leader, and mother. I understood that school and district administrators need information and perspective for their schools to be successful. But not all parents or caregivers felt comfortable or had the tools for expressing their needs, ideas, praise, or feedback to their children's schools. Rather than raising issues directly with the school's administration, parents would talk amongst themselves - or just not share altogether. While it is important to be able to discuss feedback with others, I thought it would be more beneficial to help parents communicate directly with schools.
Possip
Possip, short for "positive gossip," aims to facilitate communication between parents and school administrators. Our Possip platform sends out a weekly automated text message or email in over 100 languages to prompt parents and staff to share praise, feedback, needs, or ideas with administrators. Parent's response takes less than a minute to complete. Our platform then organizes the feedback into one of four buckets: academics, operations, teachers and staff, or community and culture. We let the school know through weekly reports what needs to be prioritized and flagged for follow-up. Schools subscribe to our SaaS platform on an annual basis; currently, we have a presence in 700 schools across 26 states. Sometimes in ed tech the language can be very aggressive and dominant. I often hear things like "we need to disrupt schools". At Possip, we don't believe schools need to be disrupted - they need to be strengthened. So we aim to gain a better understanding of the assets, opportunities, and challenges in schools and work to change and evolve how they are handled - and the Google Cloud technology is incredibly important for us as we do that.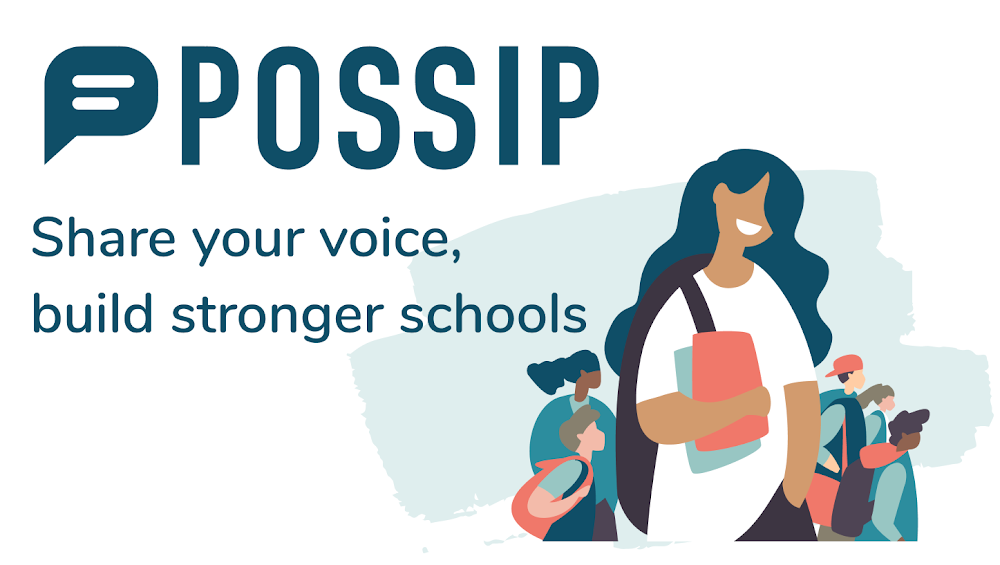 Possip + Google Cloud
The Google Cloud Translation API has been critical to our success as it allows our platform to better support diverse communities and families regardless of language. 50K+ users in our data set speak a language other than English. By leveraging the Translation API,our surveys can be sent in over 100 different languages, while simultaneously translating results and feedback to gather more well-rounded data from all parents. After implementing the Translation API into our processes, we saw a five point higher response rate from our non-English surveys, illustrating the importance of bringing accessibility into our platform and enabling non-English speaking parents to give feedback.
Given the mass amounts of data we receive from the weekly parents surveys, it is critical for us to easily visualize the data. Google Data Studio gives us the power to share data in a user-friendly way. In fact, the Google Data Studio has become our go-to data MVP. That is to say before we invest the time and money into building technology in our platform, we use the Google Data Studio to create dashboards and test their feasibility.
Possip is a school improvement and parent voice company, but we are also a data insights company. Google Data Studio quickly analyses our data and gives us clear insights to share amongst our team. Furthermore, we are able to experiment with our platform to find the best combination of features and tools that give our users the best experience.
We also utilize Cloud AutoML to analyze over a quarter-million quantitative responses. AutoML allows us to extract trends from the data to gain a better understanding of larger trends across schools. The equity-free $100K cash award we received from the Google for Startups Black Founders Fund empowered us to hire two new developers specifically for data analysis.
In addition to Google for Startups Black Founders Fund, we have been grateful to be a part of a variety of Google for Startups programs. The Women Founders Accelerator and Black Founders Exchange have given us the opportunity, community, expertise, and resources to further develop Possip. Specifically the Women Founders Accelerator, a three month digital accelerator, highlights Google's continued dedication to bringing women together to advance our businesses and learn from each other's triumphs and struggles as women founders. And the Black Founder Exchange demonstrates that Google understands the power of community to strengthen organizations.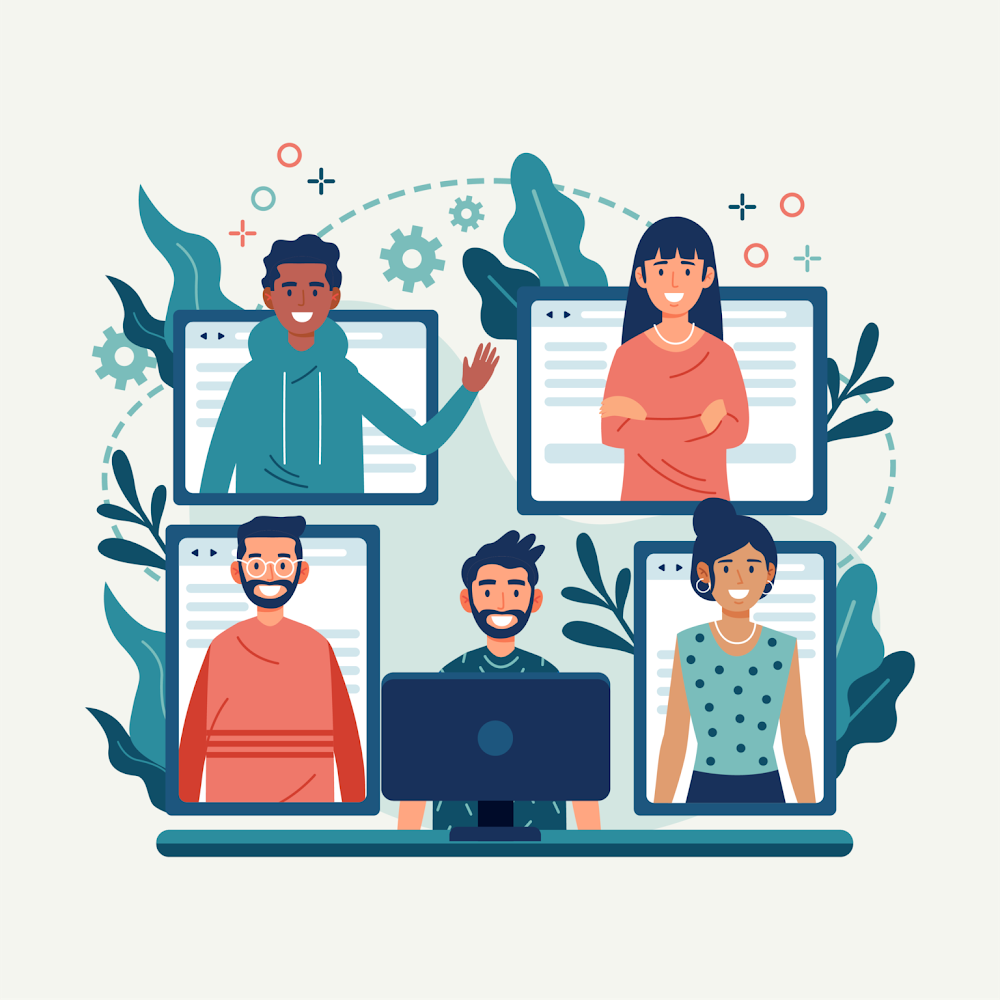 Empowering the Possip Community
As a woman founder of color, it is extremely important to me that my company culture reflects my beliefs. To that end, the company culture and Possip team structure need to reflect the diverse communities we serve. The inclusive workplace we created is made up of 75% women, in large part due to our conscious choice to work with tech recruiting firms that focus on hiring underrepresented candidates. This is not to say that we only hire women, we just make sure that the men we hire are equally motivated to bring inclusion and diversity into the workplace. Specifically, we are extremely proud of the diversity of our tech team - 50% women, 50% people of color, 100% awesome!
Modeling a realistic work-life balance is also important to fostering an inclusive workplace. We understand that the pressure of kids, family, and the rest of one's life still exist while team members are at work, so it is important that we are flexible with hours, vacation and sick leave to ensure that our team feels supported taking time off. Additionally, empathy in the workplace is meaningful because it shows that we don't just care about what you do during the work day – we care about our employees and aim to support them so they can be their best selves at work - and at home. We regularly have babies and kids (which we lovingly call "co-workers") joining our meetings. We're proud to not only create a place where our team members feel comfortable navigating home life and work life, but also planting seeds for our kids of what we do and the impact and team connected to our work.
A by-product of our inclusive Possip community has been our ability to provide high-quality, part-time jobs for caregivers as reporters - both women and men - as they ebb and flow out of the workforce for a multitude of reasons. We are grateful to be able to consider those needs and choices, and acquire great new talent in the process.
Currently, we have 18 reporters. This high impact team works to help school and district leaders maximize the insights from parent and staff feedback while earning money to support their families. The team is made up of teachers, principals, educators, moms of kids who are really young, moms of kids who are about to go to college, dads of kids who are toddlers. Our team is full of insightful people with a diversity of life and professional experiences all united by a desire to strengthen kids, schools, and communities.
For Women's History Month, we have made it a priority to highlight the great women working for our company and also our customers and partners on social media. At Possip, we are very conscious about the partners we work with —even our marketing agencies and law firms are women and/or people of color-led companies. Providing opportunities for other women to grow and expand their businesses has granted me the opportunity to mentor other women-led startups and see a new generation of women of color being inspired to follow their dreams.

From my experience and story, along with the other women founders highlighted throughout Women's History Month, I hope to demonstrate the opportunities for change in the tech industry to be more inclusive and diverse. While change is slow going, bringing light to the issue helps to inspire the new generation of women to further stake their claim in this industry.
If you want to learn more about Possip, visit us at possip.com.
If you want to learn more about how Google Cloud can help your startup, visit our startup page here where you can apply for our Startup Program, and sign up for our monthly startup newsletter to get a peek at our community activities, digital events, special offers, and more.
1,2,3 https://ift.tt/2JAUPHs
source
https://cloud.google.com/blog/topics/startups/celebrating-women-tech-highlighting-possip/