Google Workspace for Education, previously known as G Suite for Education, offers simple and flexible tools so your school community can better collaborate, manage classes and create safe learning environments. Our latest updates include improved collaboration across our products and security improvements for all Google Workspace for Education customers.
The next evolution of collaboration
Last month we announced smart canvas, a new experience that enhances collaboration in the tools that you use every day — like Docs, Sheets and Slides—by making them even more interactive and intelligent.
One new feature of this experience is smart chips, which allows you to pull in helpful information from other Google Workspace products while working in a document. For example, if you're a student working on a group project, you can quickly embed files from Drive or tag other students in your group right into your document by typing the '@' sign. Once people are tagged, just hover over their name to quickly chat, email or set up a meeting.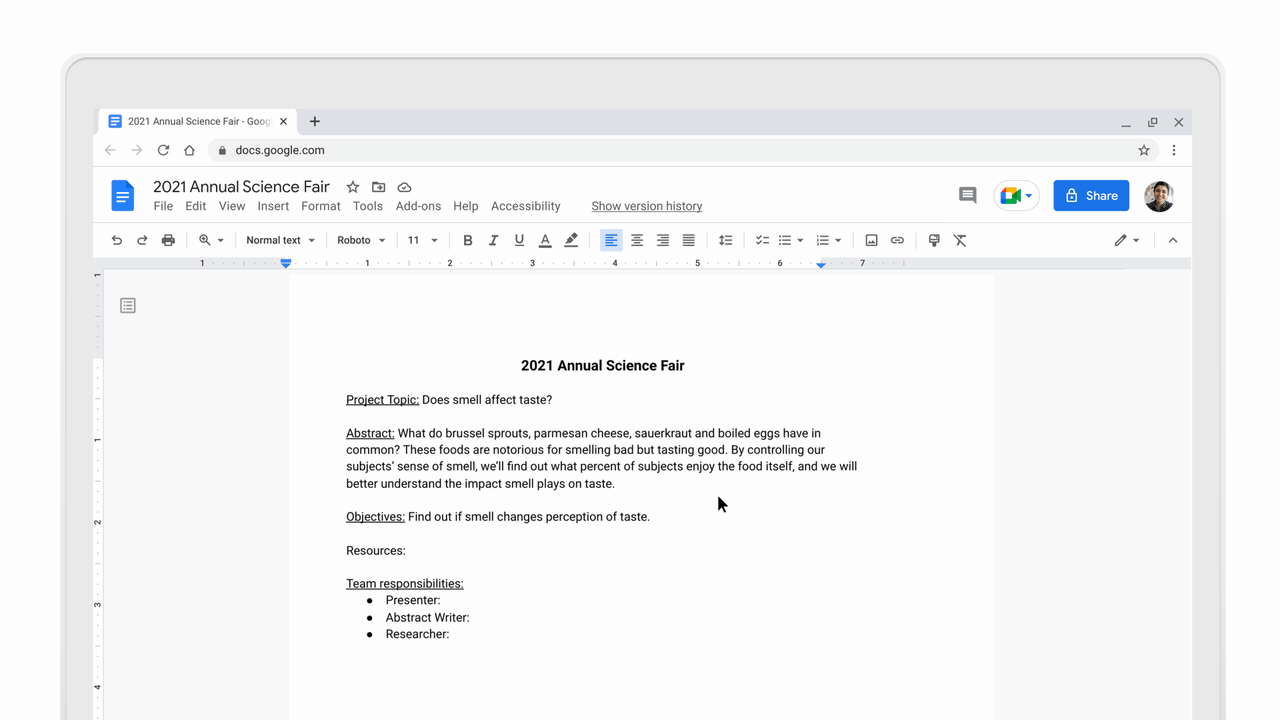 We also recently added interactive checklists to Docs to help you stay on track. Checklists are similar to bulleted lists, except you can mark items once they are complete. In the coming months, we're introducing table templates in Docs to help you collaborate faster and more effectively. For example, topic-voting templates let you easily gather feedback directly in docs.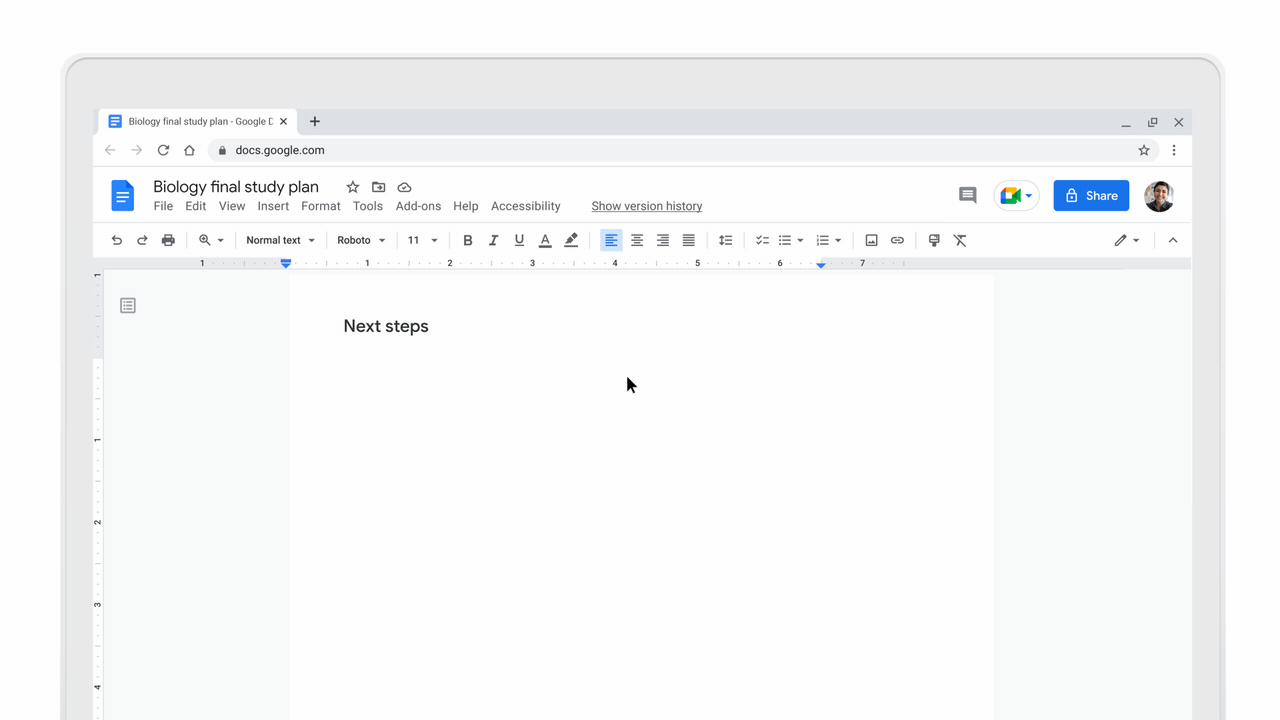 Last year we introduced grammar suggestions in Docs to help provide tips and catch tricky grammatical errors. For Education Plus customers, we're rolling out the next phase of writing tips in Docs and adding assisted analysis in Sheets later this year. In Docs, this includes warnings about offensive language and stylistic suggestions. Admins can easily turn this off if they prefer. In Sheets, assisted analysis provides formula suggestions that make it easier for everyone to derive insights from data. These suggestions can help guide students and reinforce concepts that improve their writing and analysis skills.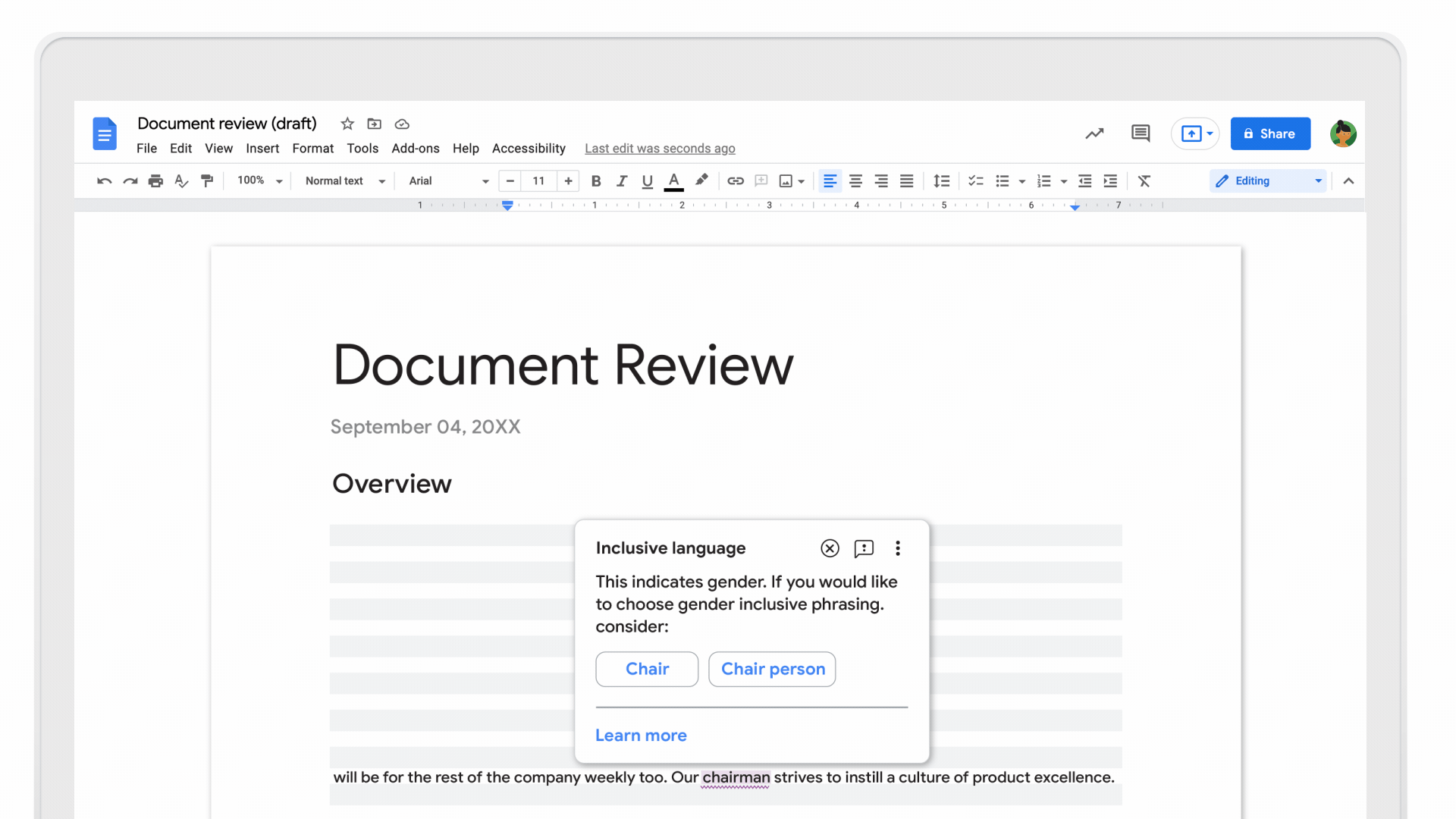 Our products will also work together better so teachers can focus on what they do best. You can now easily present content to Google Meet directly from Docs, Sheet, and Slides with the click of a button. You can quickly present and see both participants and your content in the Meet tab. Later this year we'll take this a step further and allow Education Plus customers to embed live Meet video calls in Docs, Sheets and Slides, making it even easier to see each other while collaborating.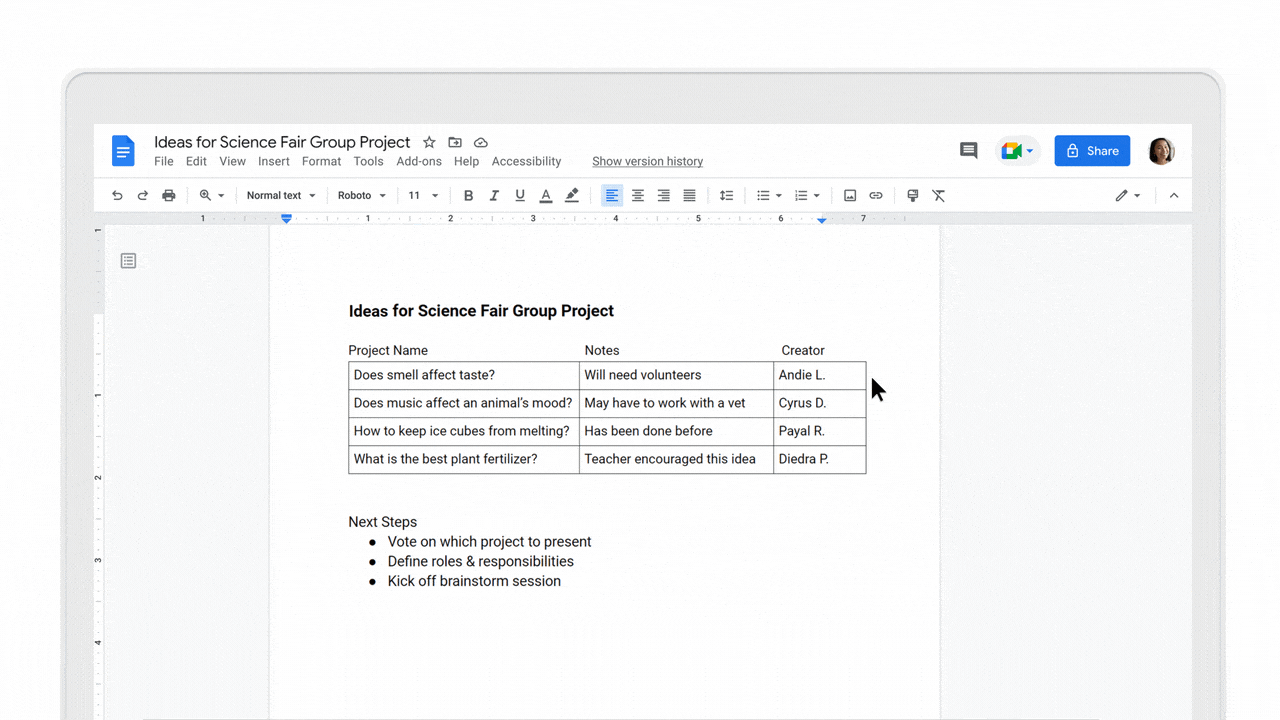 We're also making our tools easier to use so you can get valuable time back. In Forms, we're simplifying settings in the coming months so you can quickly and easily set up Forms the way you want. For example, you'll see a new 'Settings' tab at the top of Forms with key settings that are easy-to-find, like the option to make a Form a Quiz, and ways to control default settings that apply to all your new Forms and Quizzes. We're also launching more than 20 new fonts so you can add fun and personal touches.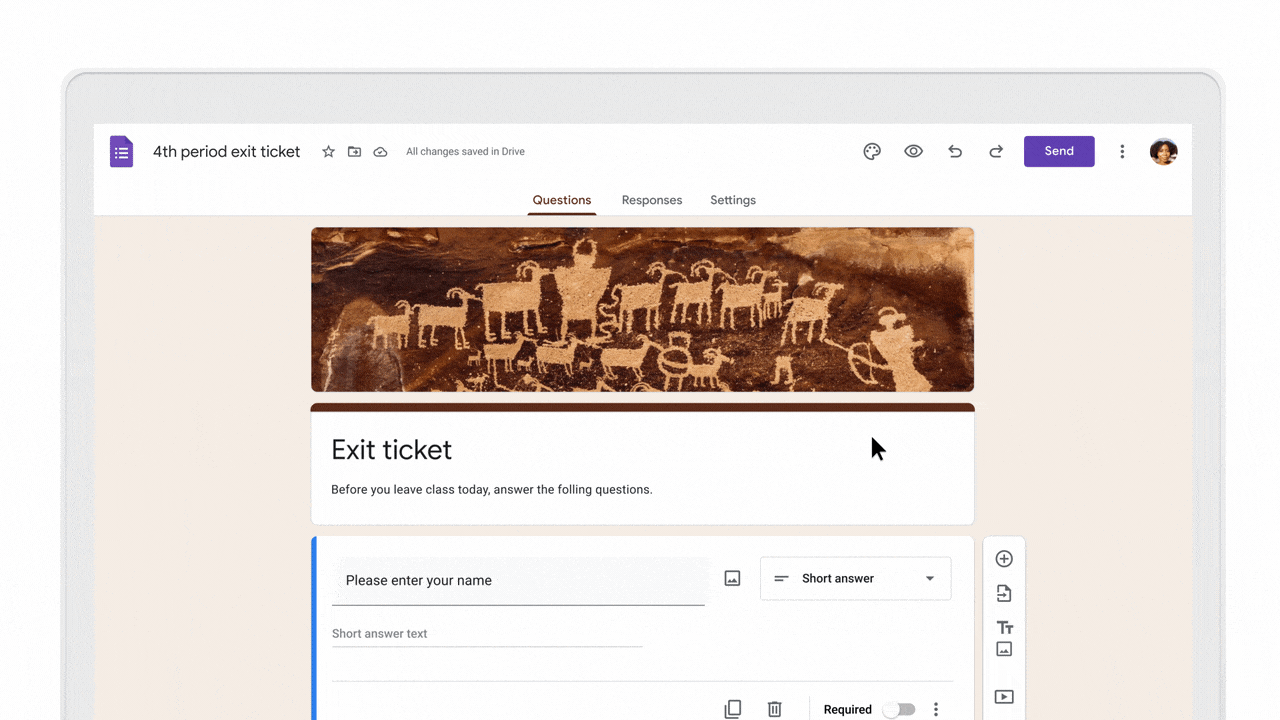 Earlier this year we announced that Forms would start automatically saving your draft responses for 30 days or until your submission was complete. This feature is starting to roll out next month and will be available to everyone this summer.
Improving security for everyone using Google Workspace for Education
Providing your school community with a safe digital learning environment is a commitment and responsibility we take very seriously. We're strengthening the security of all Google Workspace for Education customers with Drive security improvements and additional advanced security for Education Plus and Education Standard customers.
Every Google Workspace for Education customer already benefits from the built-in protections in Google Drive that help block phishing and malware content from external users and organizations. In the coming weeks, we're adding enhanced protections to Drive that allow all Google Workspace for Education admins to turn on this kind of protection within their organizations' internal Drive to further defend against insider threats and accidental sharing of malware.
Additionally, new Drive trust rules will give admins more advanced controls around how files can be shared within and outside of their organization. For example, an admin can allow a subset of faculty to share documents with anyone in their district, but only allow students to share files with people in their specific school. Drive trust rules are rolling out in beta for Education Standard and Education Plus customers in the coming months.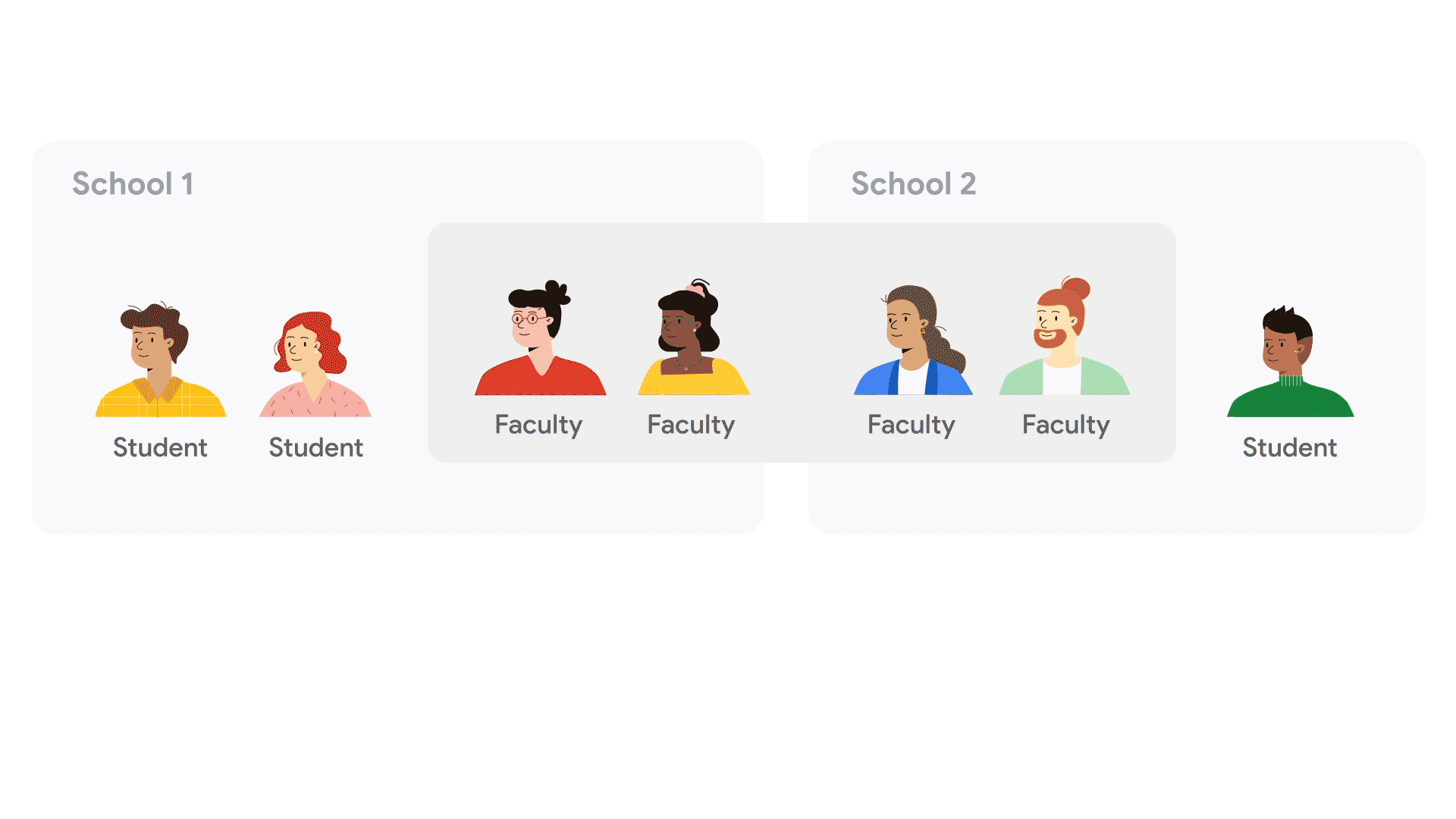 Admins will soon have access to Drive labels, allowing them to classify files stored in Google Drive to make sure they're handled correctly. Drive labels integrate with Google Workspace's data loss prevention (DLP) capabilities so admins can set rules at the appropriate sensitivity level. Even if teachers or staff forget to classify content on their own, files can be automatically classified based on administrator-defined DLP rules. This can help admins be more proactive about protecting some of your communities' most sensitive data, like personally identifiable information or proprietary research. Drive Labels will be planned to also work with Google Vault, allowing admins to set retention policies for a given sensitivity level. Drive labels are now available in beta for Education Standard and Education Plus customers.
Altogether, these improvements are going to change the way we get things done, making it easier and safer to collaborate with anyone, from anywhere. By using these tools at school and at home, your students will build important collaboration skills to be better prepared for the workplace of the future.
source
https://blog.google/outreach-initiatives/education/google-workspace-for-education-collaboration-and-security/