At Google, we're keenly invested in preventing the worst effects of climate change, and helping our customers use Google Cloud technology to build a more sustainable future. We're watching with interest the goings on at the 2021 United Nations Climate Change Conference, or COP26, when representatives from countries and organizations around the world - including Google Cloud - will gather for the first two weeks in November in Glasgow, Scotland for the latest round of climate talks. Bookmark this blog as Google sustainability experts bring their perspective on developments discussed there as they pertain to cloud computing. Catch the event for yourself on Youtube and Google Arts & Culture.
---
Can't miss experiences from the Green Zone at COP26
Friday, November 5, 2021
Camaryn McKenzie and Denna Nazem, Associate Product Marketing Managers, Google
As part of a generation that is deeply passionate about climate justice and protecting the planet, we treat our role as Google marketers as an opportunity to amplify voices, generate awareness for technology solutions and build influential and creative content around sustainability. This week we've been exploring COP26 through Google Arts and Culture's Green Zone — a space for youth groups, civil society, academia, artists, and business to host events, exhibitions, cultural performances, workshops and talks that are online and accessible to all. We want to invite you to explore the Green Zone, watch live streams straight out of Glasgow, and even virtually walk through the exhibits in a 360 space!
There is a LOT of outstanding content available, but we were especially drawn to some of the creative solutions presented by climate leaders to combat global warming. Here are the top three sessions we think you can't miss:
1. Reimagining Museums for Climate Action: What if Indigenous lands were thought of as a kind of museum for climate action?
The UN launched the "Reimagining Museums for Climate Action" design competition in May 2020, and is now showcasing eight of the 250 proposals at COP26. This article allows you to explore the exhibits online, showcasing ideas on how museums can become catalysts for climate action. One project we found particularly interesting was the Natural Future Museum, which celebrates and protects Indigenous communities who have historically lived in harmony with their natural environments. The exhibit includes a short film highlighting one community that is doing just that.
"The relationship between museums and Indigenous groups is often problematic, as museums have deprived them of their cultural heritage. What if we thought of Indigenous territories themselves as a new kind of museum, where forests and peoples' ways of life can be sustained?" - Natural Future Museums,Reimagining Museums for Climate Action
2. Climate visuals: Visualising Climate Change
Climate Visuals, in collaboration with TED Countdown, is releasing 100 photographs selected from a pool of 5,500 unique submissions. Each of the photos is a combination of illustrative and impactful, showcasing climate solutions in tandem with the global impact of climate change. This initiative is intended to produce an accessible collection of evidence-based photos that document the reality of climate change across the globe.
"How we articulate the impact of climate can make or break public opinion, and the ripple effect is seen throughout culture, business, education, media, and more." - Climate Visuals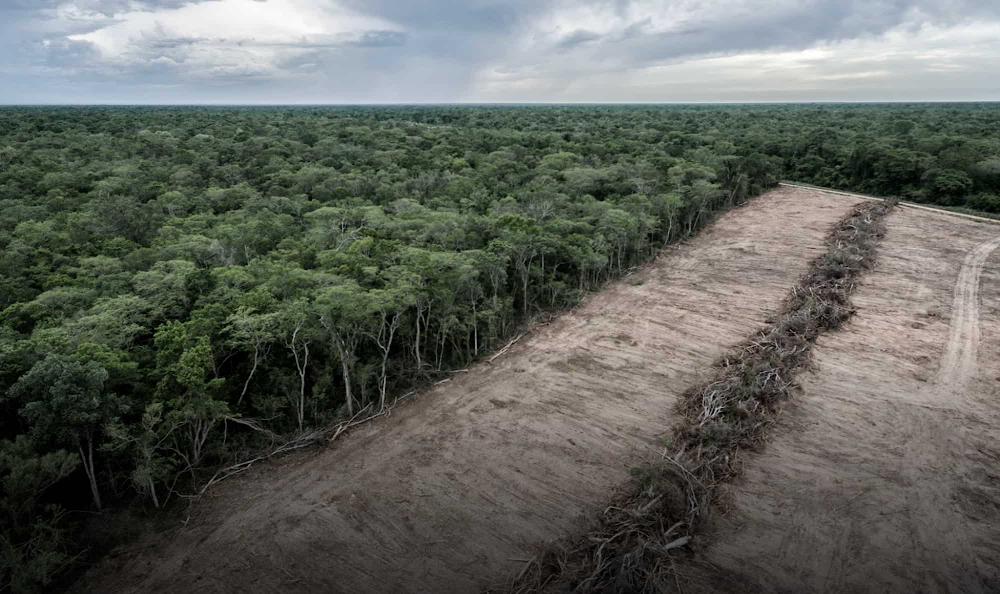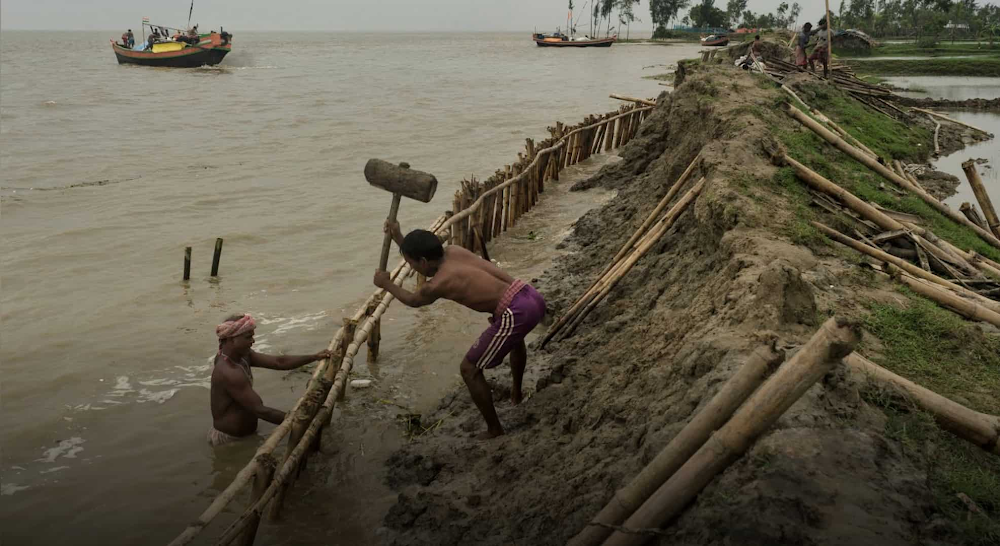 3. The Frontlines: Step into the Reality of Climate Change
The Biosphere Virtual Reality exhibit The Frontlines transports viewers to the frontlines and realities of the climate crisis, and out of the comfort of Glasgow (or their computer scenes). We think the power of VR and immersive video really shines through this exhibit, bringing in the voices of the most underrepresented populations, who are being hit the hardest by climate change, directly to the COP26 stage. Through showcasing three moving case studies, the exhibit clearly highlights how, while it is important to work together towards solutions for the future, the reality is devastation has already arrived.
"Women and young people in the Global South are already being hardest hit by the climate crisis. Extreme weather patterns — caused by rising global temperatures — are destroying lives and livelihoods, and displacing millions of people from their homes… step into the reality of climate change and be transported from the comfort of Glasgow to the places already being devastated by the effects of climate change: Kiribati, Morocco and Ethiopia." - The Frontlines, Biosphere Virtual Reality
What Green Zone content resonated most with you? Join the climate conversation with #GoogleSustainability and @GoogleCloud.
---
New partnerships set a course for clean energy progress
Thursday, November 4, 2021
Fabien Vieau, Regional Director, European Data Center Energy and Sustainability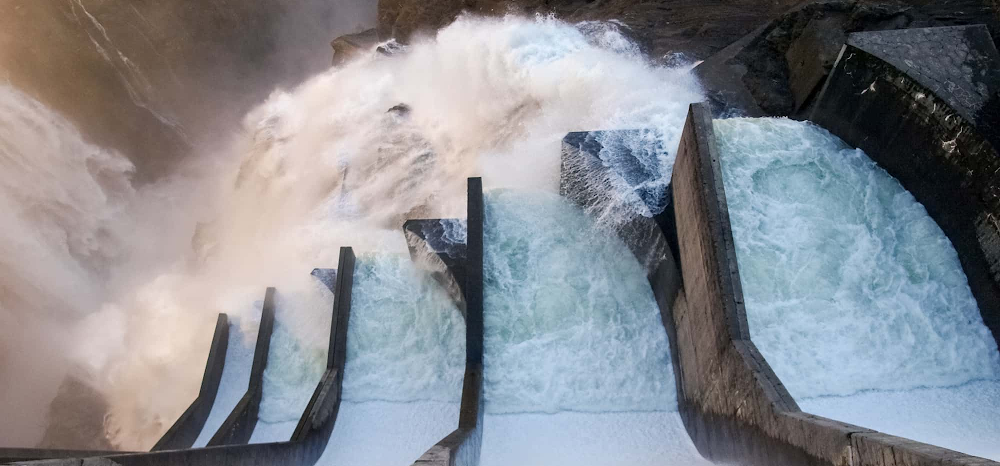 While national pledges to reduce carbon emissions tend to make the most news at climate conferences like the one this week in Glasgow, it's new policy and investment partnerships that will be key to making near-term progress in transitioning the globe to cleaner energy sources. And by that measure, the first week of COP has already included a number of important announcements that will help move us faster toward a cleaner energy system.
On Tuesday, my colleague Devon Swezey wrote about the new 24/7 Carbon-free Energy Compact, now with 40 signatories, to enable 24/7 CFE and accelerate electricity grid decarbonization across the globe. Today, I was pleased to represent Google as it officially joined the Clean Energy Demand Initiative (CEDI), a new effort coordinated by the U.S. government and announced today by Special Presidential Envoy for Climate John Kerry. The CEDI fosters collaboration between corporate clean energy buyers and governments across Asia, Latin America, and Africa to scale clean energy purchasing and support national climate goals. Google has long been a leader in clean energy purchasing, helping to found organizations like the Renewable Energy Buyers Alliance in the U.S., Re-Source in Europe, and working to open the market in Taiwan to direct clean energy purchasing. The CEDI is an exciting new partnership to expand these successes to new geographies.
In addition to these initiatives, a number of other notable efforts were launched to support the growth of clean energy across the globe. These include:
A new Green Grids Initiative, launched by the UK and India, which seeks to accelerate the development and deployment of interconnected electricity grids across continents, countries, and communities.

The Global Energy Alliance, a new fund to accelerate and scale equitable energy transitions in low- and middle-income countries, which aims to raise $100 billion in public and private capital to expand access to clean electricity for 1 billion people.

The First-Movers Coalition, which organizes commitments by companies to purchase low-carbon products to create new markets for technologies that will be needed to reduce emissions across hard-to-abate sectors like aviation, shipping, and cement.
One important lesson coming out of COP26 is that partnerships and collaboration between the public, private, and NGO sectors will be key to driving the adoption of clean energy at the pace and scale necessary to mitigate the worst consequences of climate change. It's also clear that policy, in particular, is critical to accelerating the current momentum.
---
Supporting the net zero agenda as technology leaders
Wednesday, November 3, 2021
Paul Frost, Chief Architect, Wholesale Banking Technology, HSBC
As COP26 gets into full swing, I've started reflecting on what we as technology leaders can do to support the sustainability and the net-zero agenda. Since the turn of the 21st century we as a society have become more and more dependent on technology both in our personal lives and at work, and the push to digitise continues at pace, especially in the financial sector.
Let's start by saying from a carbon footprint perspective this is a good thing, for almost all processes in a digitised journey will always be more carbon-efficient than the equivalent manual process. Using paper and visiting a branch by example are evidently more carbon-intensive. Having said that we must also recognise that for us at HSBC and other banks, technology is a sizeable part of our carbon footprint. So what are the levers we have to influence the size of this footprint?
There are a number of choices we can make that have a positive impact — from large decisions around hosting, through to how we manage our day-to-day activities across technology. One of the most impactful things we can do is to use the cloud. Whilst we are moving to more sustainable internal data centres, cloud providers are generally ahead of this curve as they have had to drive a high degree of efficiency to support their hyperscale demands. That, and their advances in use of green energy, puts them ahead in the goals of net-zero carbon. But cloud isn't the only answer — we need to think about how we use the technology more broadly. Here are just some of the things we as technology leaders should consider:
Are we rightsizing our applications? – Typically utilization figures of servers are low, so would efficient use of containers and virtualization help?

We often "gold plate" solutions – does the solution warrant the size of infrastructure deployed to meet this business need?

Do systems need to be up and running 100% of the time? We typically leave infrastructure running when not in use. Do those development and test environments need to be running 100% of the time? Can we scale on demand rather than pre-provision to meet spikes in capacity demand? This is another area where cloud helps.

What about data? It too has a carbon footprint. Do we always consider the data lifecycle and have efficient processes for data archiving and deletion, or do we keep the data around – just in case?

Duplication – do we have duplicate solutions that meet a business need? Do we really need this, or would consolidation help reduce the carbon footprint?

The desktop – are we thinking about carbon footprint in our desktop? There is significant variation across desktop devices that needs to be considered. Are we considering the whole life of a device through manufacture, transport, use, and eventually decommission?
These are just some of the things we need to consider, and I am sure many people are already aware and doing this. There are more options out there, but the most important thing we can do is start thinking about the various options we have at hand, make sure we are having these conversations and challenge the carbon efficiency of our technology use. At HSBC, we are committed to achieving net zero in our own operations and supply chain by 2030 or sooner – read more here.

---
Accelerating sustainable finance with technology
Wednesday, November 3, 2021
Jeff Sternberg, Director, Office of the CTO, Google Cloud
As global leaders gather this week at COP26 in Glasgow, one of their top goals is to mobilize finance to secure net zero emissions and keep 1.5 degrees warming within reach. To do this, COP26 leaders are challenging all financial stakeholders to take climate into account in every financial decision.
Technology is playing a vital role in this effort. I have a background in financial services and fintech, and work in Google Cloud's CTO Office with technology leaders across financial services and other industries to transform sustainability in their organizations. Here are three technology areas that I think are vital for sustainable finance, both to manage climate-related risks and to enable new climate finance opportunities.
1. Understanding localized climate risks
COP26 leaders are calling on companies to be transparent about the risks inherent in climate change. Every business will be affected by a warming planet, and it's critical to understand precisely how these events will affect company operations, employees' lives, and entire value chains. As BlackRock's CEO Larry Fink has stated, climate risk is investment risk.
However, physical risks from climate change are not evenly distributed around the world. Some areas will see increased floods, and others will face droughts or wildfires. Rising sea levels will affect coastal areas and severe winter storms will affect places with historically milder winters.
Geospatial analytics and modeling has the potential to give us a much more accurate view of these localized climate-related physical risks. The Task Force on Climate-Related Financial Disclosures (TCFD) recommends factoring the geographic location of the organization's value chain (both upstream and downstream), as well as the organization's own assets, into any climate change scenario analysis efforts. Using tools like Google Earth Engine and BigQuery, it's possible to create a localized, precise understanding of climate-related physical risks for each location in the value chain.
2. Using AI to improve climate disclosure
Another key finance priority for COP26 is improving the quantity, quality and comparability of climate-related disclosures by companies, so that investors and regulators can better understand climate risks and opportunities. To date, most of this disclosure has been published as human-readable documents. One example is Google's Environmental Report. These documents are very helpful if you're in a position to deeply study an individual company, but what if you want a broad view of sustainability progress across markets?
This is where AI comes in. Specifically, natural language machine learning approaches can be applied to classifying and extracting structured information from sustainability disclosures. The TCFD recently used an AI approach to quantify the level of sustainability disclosure across 1,701 companies from 69 countries. A team of experts manually labeled text passages in a sample of 150 documents, assigning a "yes" or "no" value to each review question, such as "does the company disclose Scope 1, Scope 2, and, if appropriate, Scope 3 greenhouse gas emissions?". Then they trained a model with these labels and used it to predict yes/no responses for the entire corpus. The resulting analytics were used by the task force to assess the state of adoption and level of disclosures.
Investors, regulators, and companies can all benefit from adopting natural language AI techniques to better understand sustainability documents, whether those are from suppliers, investors, customers, or even competitors. Tools like Google Document AI and Vertex AutoML can accelerate AI adoption in these organizations.
3. Collaborative sustainability data sharing
COP26 is demonstrating the power of collaboration to solve climate challenges. It's clear that individual organizations cannot go at this alone; everyone must work together! In the financial world, companies need to share information with investors, suppliers need to share data with companies, and everyone needs to share data with regulators and central banks.
In an enterprise setting, sharing data can be difficult, involving legacy tools, slow cycle times, and one-way processes. What if sharing climate and sustainability data were as simple as sharing photos or documents in the cloud? Cloud-native tools like Analytics Hub, built on BigQuery, can definitely help here.
As a bonus, thanks to Google's renewable energy matching, building these solutions on Google Cloud today means the net operational greenhouse gas emissions associated with your application is zero. And over time, the gross carbon footprint of these workloads will decrease as we make progress towards our goal of running on carbon-free energy around the clock by 2030.
---
New momentum for 24/7 carbon-free energy
Tuesday, November 2, 2021
Devon Swezey, Global Energy Markets and Policy Lead


When Google announced our goal to operate on 24/7 carbon-free energy (CFE) at all of our data centers, cloud regions and office campuses across the world by 2030, we knew that reaching it would require new partnerships with governments, companies, our customers, and the communities in which we operate. That's why it's been so exciting to see so many companies, governments, and organizations join Google in committing to advance 24/7 CFE. including today at the COP26 conference in Glasgow.
Earlier today, I participated on a panel with leaders from X, AES Clean Energy, the government of Iceland and the city of Ithaca, New York, to discuss the 24/7 CFE Compact, a multi-stakeholder effort organized by Sustainable Energy for All to accelerate decarbonization of electricity grids across the globe. SEforAll announced that 20 new companies, governments, and organizations, for a total of 40, have now joined the Compact, which Google CFO Ruth Porat publicly launched in a speech at the September UN High Level Dialogue on Energy. In addition to the organizations that participated on today's panel, 24/7 CFE Compact signatories include Clean Air Task Force, EDP, Engie, Johnson Controls and Orsted (you can find a full list here).
The 24/7 CFE Compact is a vehicle to focus action to go beyond the "emit and compensate" model of the past and target the complete decarbonization of electricity consumption. This is important because rapid electricity decarbonization is key to creating net-zero emissions economies; electricity accounts for 25% of global carbon emissions, but is also key to decarbonizing other sectors of the economy like transport, industry, and buildings. According to the International Energy Agency's landmark Net Zero by 2050 report published earlier this year, to achieve a net-zero global economy by 2050 we must create zero-carbon grids even earlier (by 2040, according to the IEA) while "electricity becomes the core of the energy system."
With the 24/7 CFE Compact, stakeholders across the energy ecosystem can help accelerate this transition, by driving progress in key areas. We'll need more energy consumers targeting 24/7 CFE for their operations, new market and product innovations to enable around-the-clock clean power, advancements in carbon-free energy and demand optimization technologies, and major shifts in policy. We're hopeful that COP26 proves to be a strong foundation to build upon as we work collectively to decarbonize the grids in the coming decades.
To learn more about the growing movement for 24/7 Carbon-free Energy and how you can get involved, check out: www.gocarbonfree247.com. And as Google advances towards our own 24/7 CFE by 2030 goal, we'll continue to share our learnings and our progress, and work to help our partners and customers achieve their own decarbonization objectives. Stay tuned for more updates in this area in the weeks ahead.
---
At COP26 we'll be watching the world turn ambition into action
Monday, November 1, 2021
Chris Talbott, Cloud Sustainability Lead

It's Day 1 of COP26, where for the next two weeks, the work of nations, companies, agencies and individuals fighting climate change across the globe will be on full display.
At Google, we believe that technology is a powerful tool in that fight, and consider the environment with every product we build and every data center we stand up. We're also partnering with governments to decarbonize their economies, improving climate preparedness and increasing climate resilience.
And at Google Cloud, we've been working with our customers to apply cloud technologies to the critical climate change challenges they need to meet for their business goals. In these engagements we're focused on turning the overwhelming ambition we hear from everyone we talk to — app developers to city planners to CEOs — into real action. Which is why I'm looking forward to the next two weeks and I'm super interested in learning how other companies are tackling climate change in their industries.
For example, one of the things we'll be on the lookout for is new ideas for using technology to help visualize and quantify climate challenges — things like this AI-generated installation, with artwork that explores climate issues like coral bleaching. Visual representations are already helping our customers make more sustainable decisions such as how to source materials more responsibly. I hope we can learn more from the creative COP26 community on how to use visuals to influence sustainability decisions.
Each day of COP26 has a theme — from finance to energy to cities — which is sure to bring new commitments from the leading, sustainable companies in each industry. Whether its pricing climate risk into financial assets, last-mile efficiency in logistics or infrastructure decarbonization, individual industries all face unique sustainability challenges, have unique goals, and require unique technology solutions to achieve them. For our part, Google shared a new net-zero commitment across our value chain heading into COP, and I'm looking forward to seeing all the new targets being set and progress that companies are making.
We'll also be listening to the experts on howwe can avert the worst consequences of climate change. The challenge is immense but change can start with small decisions all of us make. Keep us bookmarked and check back with us often to hear perspectives from onsite in Glasgow and from climate and industry experts across our teams who are working on making the sustainable choice the easy one.
---
source
https://cloud.google.com/blog/topics/sustainability/thoughts-on-cloud-and-climate-change-from-cop26/